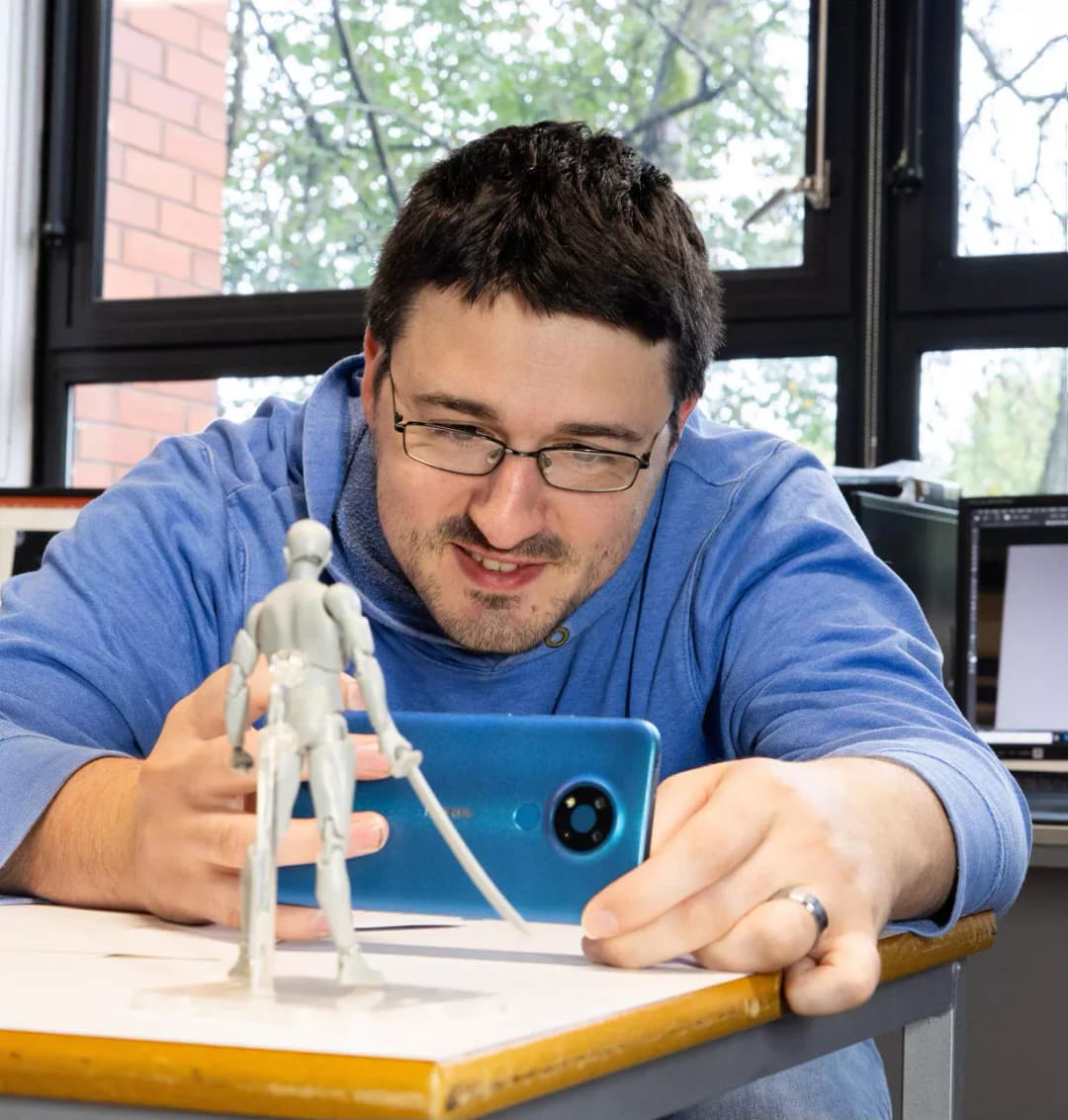 Creative & Digital
Jobs in this sector grew around 6.2% from 2019-21 compared to a national average of 4.1% which was in decline. With approximately 9,000 employed, this accounts for 4.6% of those employed in the area.
Creativity, openness, innovation and an eye for great design have been at the heart of our businesses for centuries. These same traits are found today in companies ranging from software development and cloud computing, to film and gaming; leveraging tech to transform tomorrow's business landscape.
My business partner and I both studies and Staffordshire University and chose to stay in Stoke-on-Trent to set up a company where we could utilise low cost rent and recognising a gap in the local market for digital animation. With support from Invest Stoke-on-Trent, our new offices have allowed us to set up a community space to work closely with schools, colleges and the university to improve the relationships with local creative digital businesses and education. Linking with the Careers Hub, we co-hosted a virtual Epic Games workshop that saw delivery to over 2000 students across Staffordshire. This led us to developing a curriculum lesson plan for local schools and colleges to connect students with the world of work, highlighting the everyday usage of Pythagoras in the digital media and animation sector.
Dan Waterman, Director, Carse & Waterman

Contact Invest Stoke-on-Trent
Please fill out the contact form to get in touch.
Or, you can contact the team directly: